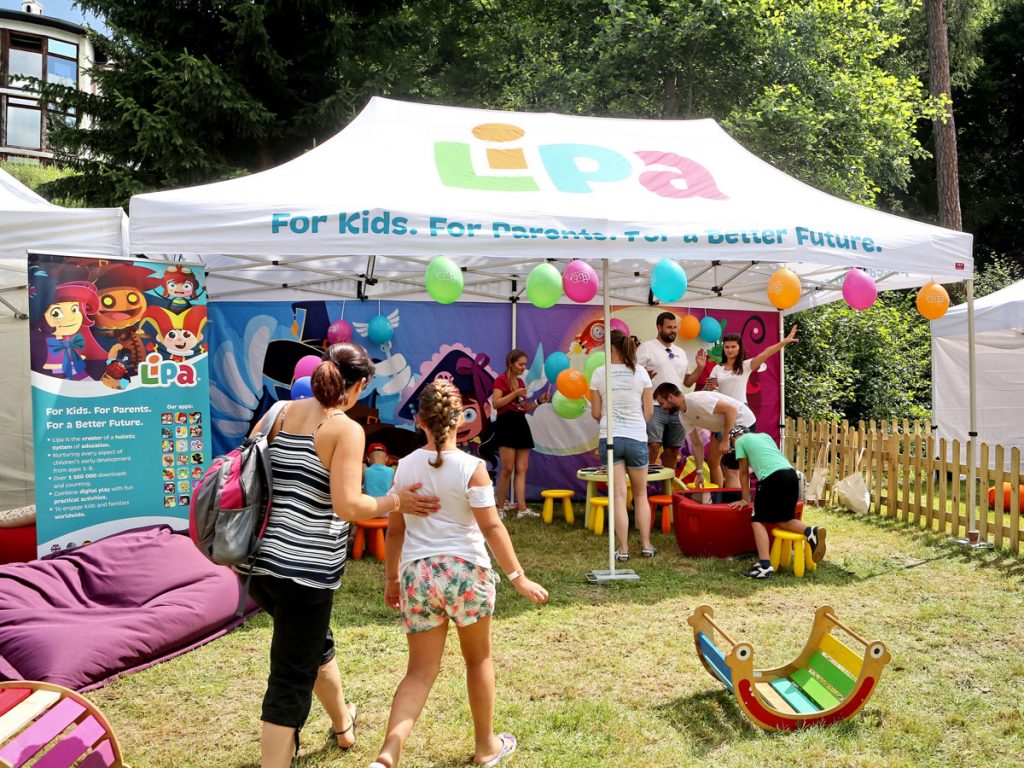 Event marketing is an important part of corporate communication and marketing strategy, which is based on the fact that people remember what they actually experience. Mobile children's play-corners for public events are a fantastic opportunity for companies to meet their clients and strengthen their brand.
Why support a children's play-corner in an event?
You get a lot of space to communicate your products and services. Depending on the type of event, you'll reach hundreds or thousands of visitors and users of the play-corner service and the entire event. In addition, it builds its clients loyalty by strengthening corporate social responsibility.
PR support and promotion in the online world is also part of the partnership – on the event organiser's website, Facebook and other places.
For example, the Rossmann drugstore network, who have supported children's play-corners at many trade fairs, is a nice example of a responsible company that has decided to go in this direction. Others include Lipa Learning, Méďa Kubík, Scan Quilt and others.
Where we make children's play-corners
Fairs, exhibitions, workshops, conferences, congresses, town celebrations, sporting events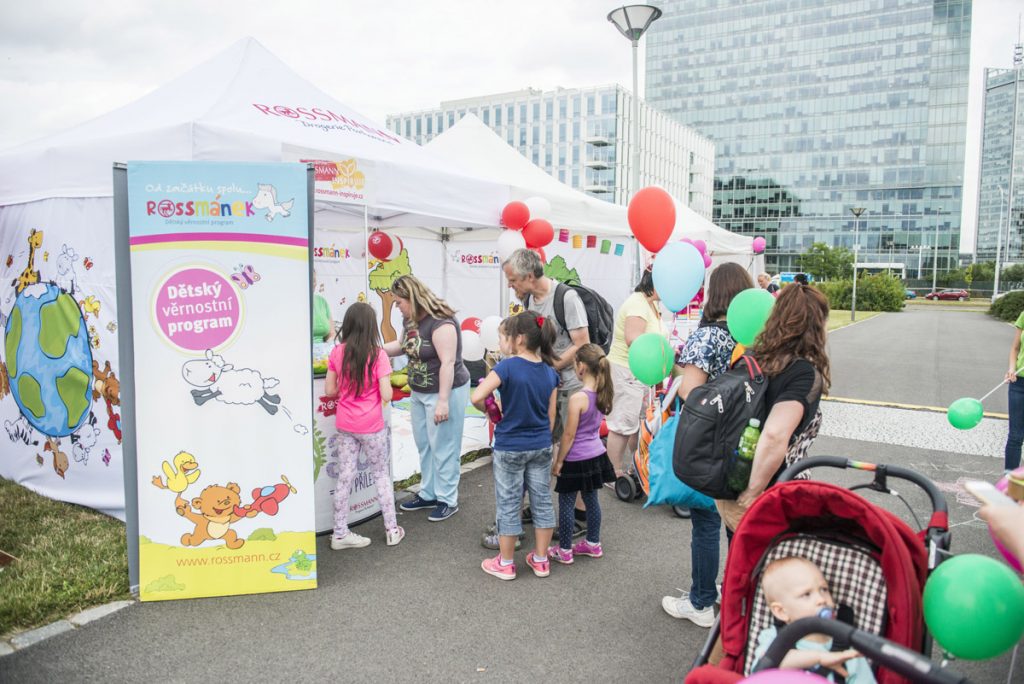 How does it work?
At events where parents are expected to participate, Baby Office will provide a children's play-corner, equip it with toys, a changing table, seating bags and other gaming elements. We'll also prepare a nursing corner for mothers of tiny children. While parents are educated, working or relaxing, experienced assistants take care of the children and entertain them with a varied programme in the spirit of the partner's focus.
Are you interested in the offer?
Contact us, we'll be happy to visit you and discuss whether your product or service is suitable for this type of promotion.