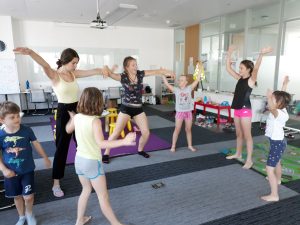 Why is it important for employees to feel good?
The latest surveys in the HR field show that a satisfied employee is more efficient, less vulnerable to burnout, more able to cope with stressful situations, works better in a team and contributes to the whole company's prosperity. Work-life balance is one of the basic needs of every individual. We're happy that more and more companies are helping their employees to a happier and more harmonious life.
How can Baby Office help you?
Our mission is to make it easier for parents to work and to help maintain a balance between work and children. We offer regular or one-off babysitting in the company, equipment and operation of a sturdy children's play-corner or just babysitting on certain days. Among these is babysitting during company seminars, meetings with mothers on parental, Easter or autumn holidays. We also run more and more popular summer suburban camps in companies. We organise family teambuilding in companies to bond work teams in a broader perspective. For meetings for whole employees' families we'll be happy to come up with an entertaining event – Children's Day or St. Nicholas Event